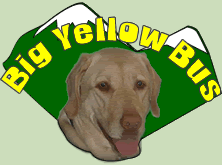 The parents are away, now I can play....
Good Morning my fellow adventurers. So, I have this new game......every time mom opens her sock drawer, I dive in.....take a sock and run away. She then has to chase me all around. She now tries to ignore me when I do this, but before you know it....there she is saying...give...give...give...finally I drop the sock and the game is over. I don't understand why she doesn't think it is fun. Personally, I love it.
Mom and Dad both got new shoes last night so Dad was able to join us on our morning run. It went well. The talk around the house is all about trail running now. I have 8 months to coach them into shape. They already have a pretty good base and each week we will just slowly increase the mileage. Once it cools down a bit, we will be able to spend longer amounts of time on the trails. We plan to get in lots of trail running and steep hiking. I truly can't wait!! Tonight, I will make sure they lift weights. Alright, folks, time to take my nap. Happy trails to you!